In honour of Canada150, HWW presents... The North Atlantic Right Whale!
Celebrate Canada's 150th with Hinterland Who's Who!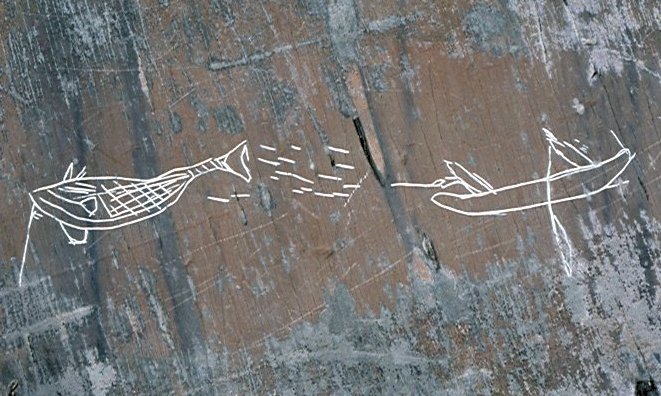 Petroglyph, Mi'kmaq whale hunt
In honour of our country's 150th Anniversary, Hinterland Who's Who is releasing special videos about some of our most iconic wildlife and their impact on our country's history and culture.

We now present to you the North Atlantic Right Whale! These extremely rare whales spend the summer in Canadian waters. For thousands of years, whales have provided Indigenous peoples with food and tools. It was of such importance that one of the beliefs of the Mi'kmaq people is that the whale is the master of life in the sea. Once much more common, there are only about 500 of them left on Earth.
To discover the North Atlantic Right Whale, the Beaver and view some of our videos in Indigenous languages, visit our special Canada150 page!

In 2017, stay tuned to celebrate Canada's 150th!